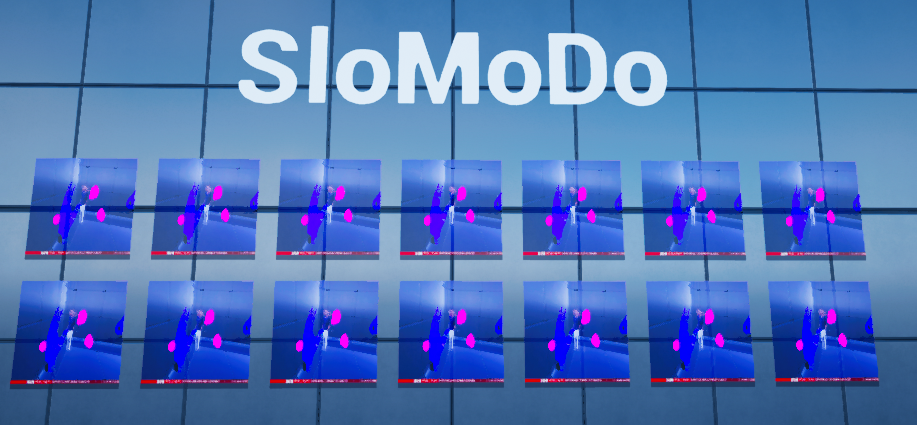 SloMoDo
A downloadable ride for Windows
Live fast or die slow!
In an alternate timeline, all fast things were outlawed by the government. This gave rise to an entirely new sport: SloMoDo!
In SloMoDo, players try to shoot each other with special slomodium bullets. The greatest gunslinger of them all has the chance to win the SloMoBowl and gain eternal fame and glory as the greatest SloMoDo champion of all time!
Or at least that was the plan until the gunless man appeared...

(SloMoDo is one of my silly smaller games, so please don't go in expecting something grand, ok?)
Additional notes:
Controls:
Movement - Left Motion Controller Touchpad
Rotation - Right Motion Controller Touchpad
Catch and throw (back) - Motion Controller Trigger
Pause - Motion Controller Shoulder Button
Select Pause Menu Option - Motion Controller Trigger
Switch to gun (New Game+) - Motion Controller Grip Button
Shoot gun (New Game+) - Motion Controller Trigger
Thanks for playing!
Install instructions
Extract the folder and open SloMoDo.exe.
Make sure your VR headset (HTC Vive or Occulus Rift) is connected before you start the game. It takes a little while to load, so don't worry if it takes a few seconds to start.
It is meant to be played in a seated or standing position.

Comments
Log in with itch.io to leave a comment.
But does it work on Dreamcast, Cap?
I think my Unreal Engine is broken, I can't find the "Export to Dreamcast" button anywhere.
DreamVR version when