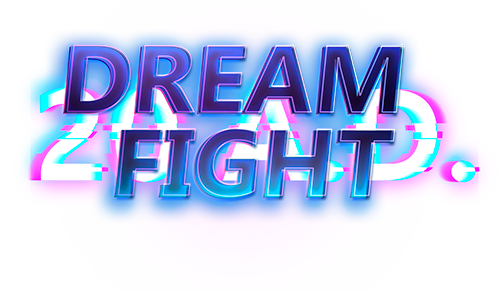 Dream Fight 20 A.D.
A downloadable fighting frenzy 20 for Windows
One year after the dramatic conclusion of the Dream Fight 19 tournament, the Dreamcast's strongest fighters assemble once again to fight and fight and fight some more! In a dramatic twist never tried before, there are no evil tournament hosts trying to steal their fighting energy, no clones, nobody trying to resurrect Orochi, no Soul Edge to be found and nobody trying to take over earthrealm. Could it be... just a normal fighting tournament for once?!
Note: This is a Dolmexica Infinite mod, which in turn is a Mugen interpreter for Windows/Web/Dreamcast/Vita.
Controls for Windows/Web:
Movement - Arrow keys
Weak punch - Q
Medium punch - W
Strong punch - E
Weak kick - A
Medium kick - S
Strong kick - D
Start - Enter
Full screen: CTRL + Enter for Windows / F8 for Web (make sure to click game in firefox first or fullscreen will fail)
Return to title screen / Exit the game from title screen - Escape
Instant Win - F1
Controls for Dreamcast:
Movement - D Pad or Analog stick
Weak punch - X
Medium punch - Y
Strong punch - L
Weak kick - A
Medium kick - B
Strong kick - R
Start - Start
Return to title screen / Exit the game from title screen - A+B+X+Y+Start (Standard Dreamcast combo)
Controls for Vita:
Movement - D Pad or Left Analog stick
Weak punch - Square
Medium punch - Triangle
Strong punch - Left shoulder button
Weak kick - X
Medium kick - Circle
Strong kick - Right shoulder button
Start - Start
Return to title screen / Exit the game from title screen - X+Circle+Square+Triangle+Start
Additional notes:
Thanks for playing!
Download
Install instructions
Windows:
Extract the folder and open DreamFight20.exe.
Dreamcast:
Burn the .cdi file to a CD-R using Padus Discjuggler 6.0 (https://www.afterdawn.com/software/cd_dvd/burning/padus_disc_juggler.cfm). CD-RWs will not work. Burn at slow speeds, if possible. Put the CD-R in your Dreamcast. If it shows -Dolmexica Infinite 1.2 executable- during the Sega logo screen, you did everything correctly.
Vita:

Transfer the .vpk to a Vita and install it from VitaShell. For info on how to jailbreak your Vita, refer to the information in this guide. In addition to that, libshacccg.suprx (a Vita shader compiler needed by vitaGL) needs to be extracted on your Vita. For information on how to extract libshacccg.suprx, please follow the information provided in this guide. The Vita emulator Vita3K is not supported currently.